Chloe Maugans
lmt, esti, Manager
Pronouns: She/Her
Style: Therapeutic Integrative
Ideal Massage Client: Facial pain/TMJ
Ideal Facial Client: Naturalist Skincare
Astrology Sign: Scorpio/Aries/Pisces
Instagram: Chloebelleritualandwellness
Self-care faves
Bath rituals, hot herbal tea, nature walks, dry brushing, intuitive stretching, sun gazing, laughing, pelvic steaming, cooking, body gua-sha, 7-8 hours of sleep!
What I Do and Why
Five Element Facial, I like to take a holistic approach to skin care. That means whenever I work with you as a client, we look at lifestyle, environment, stressors, diet, etc and how it affects the skin. I want to educate people about the skin and how it can be a map to your internal systems in Traditional Chinese Medicine, or five element theory.
Pampering, The caretaking and pampering of massage and esthetics services is often overlooked in our fast paced world. I believe caring for someone's body and face is an offering of a sacred nature.
Headache, facial pain, and TMJD, I have experienced TMJ and facial pain myself. There is an integral connection between the neck, the jaw, and headaches that I want more people to be aware of. I am honored to have the skills and education to assist my clients with these problems.
Muscle Imbalances, One of the things I love most about massage, is it helps people feel symmetrical or whole in their bodies. It helps people become more aware of their muscles and how they interact synergistically. I enjoy the flow and art of massage as a pathway to healing.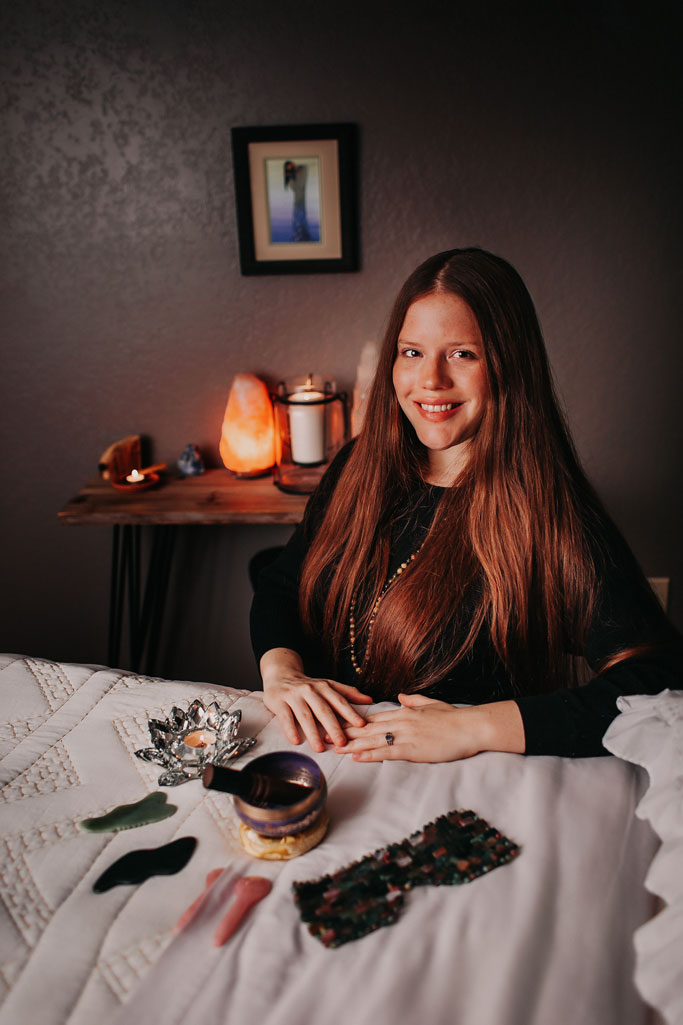 Education
Missouri School of Cosmetology
Wellspring School of Allied Health
Reiki I and II
Five Element Theory and Quantum Facelift (x2)
Five Element Theory and Quantum Facelift Teacher Training
Yoga Teacher Training
Steamy Chick Pelvic Steam Practitioner
Womb School
Glowen Face Yoga 
Cacao 101 
Herbal Poultice Course
Peruvian Shamanic Tradition, Mesa Carrier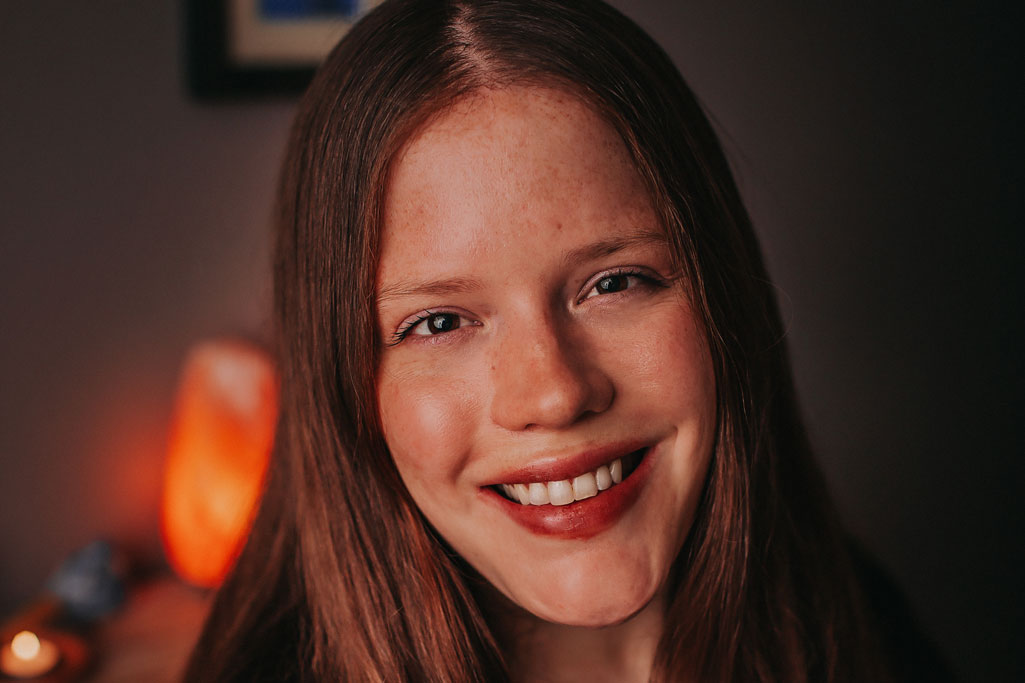 A little about me
I love being outside, hugging trees, and being soothed by the sun. When I'm feeling my Earth element, I may shoot archery; when I am feeling the Water element, I am often moved by the dance of flow arts. My most cherished moments are with my family, sharing stories, and enjoying a home-cooked meal together. I really value my connection with my ancestors and the beauty of the seasons.