Chloe Maugans
lmt, esti, Manager
Pronouns: She/Her
Ideal Massage Client: Facial pain/TMJ
Ideal Facial Client: Lover of Facial Massage, Holistic Beauty, Natural Skin Ingredients, and Self-Care Rituals
Astrology Sign: Scorpio/Aries/Pisces
Instagram: rose.of.winter
Self-care faves
Nature walks, sun-gazing, scalp massage, singing, body-work, intuitive movement, body dry brushing, drinking a warm cup of herbal tea, reading poetry.
What I Do and Why
More Than Skin Deep, One of my greatest passions is to support my clients' healing journey into timeless beauty. Being a Holistic Esthetician means we look beyond the surface of the skin. There are typically various elements that contribute to skin imbalances and this is where sacred, intuitive and ancient methods step in to guide us.
Aging is our Ally: When it comes to the skin, I am a huge proponent of mindful aging. I believe and have witnessed first hand, that when gentle, compassionate, and intentional touch is used, we can soften wrinkles, lift the skin and hydrate the tissues without force. It doesn't require much to see profound results; a little patience with an open heart goes a long way. I always share with my clients "it's not about how it looks, but how it feels."
Headache, facial pain, and TMJD, I have experienced TMJ and facial pain myself, and this type of massage has greatly impacted my discomfort in a positive way. There is also an integral connection between the neck, the jaw, and headaches that I very much enjoy teaching my clients about!
Muscle Imbalances, One of the things I love most about massage, is it helps people feel symmetrical or whole in their body. It supports you in becoming more aware of your muscles and how they interact synergistically. I enjoy the flow and art of massage as a pathway to healing.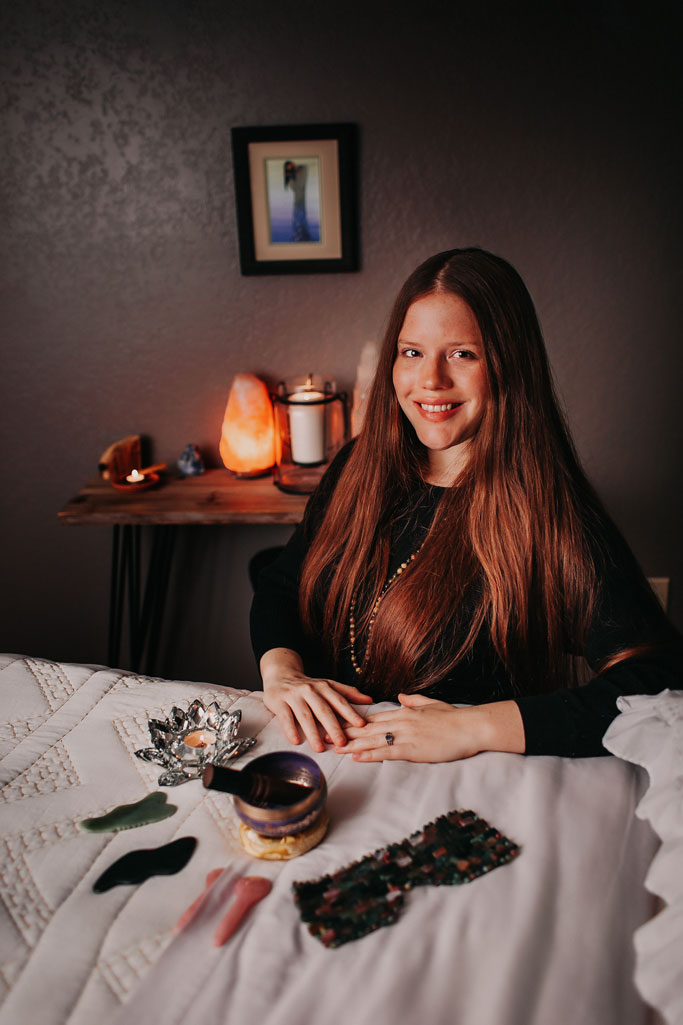 Education
Missouri School of Cosmetology (MCOC)
Wellspring School of Allied Health
Reiki I and II
Five Element Theory and Quantum Facelift (x2)
Five Element Theory and Quantum Facelift Teacher Training
Yoga Teacher Training
Steamy Chick Pelvic Steam Practitioner
5 Element Theory + Inner Seasons
Face Yoga
Cacao 101
Herbal Poultice Course
Peruvian Shamanic Tradition, Mesa Carrier
Fascia Facial Anatomy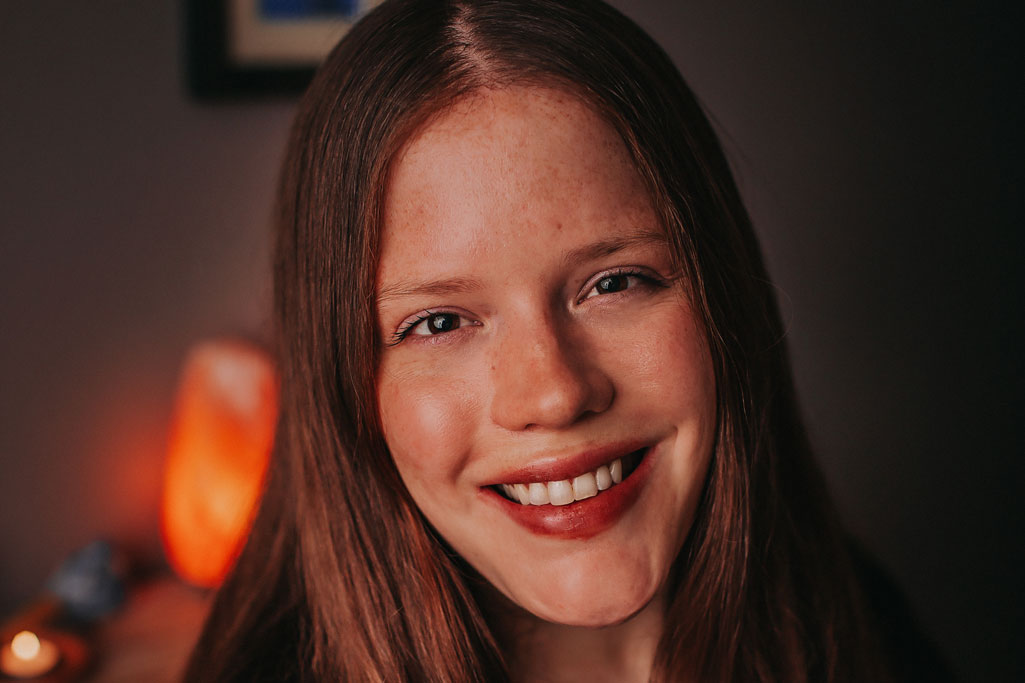 A little about me
I love being outside, walking and playing in the sunshine. My art and movement expression is swayed by the element. I really value my connection with my ancestors and the beauty of the Earth. My most cherished moments are with my husband Jeremy and our baby girl Freya, being silly, sharing stories, and enjoying a home-cooked meal together.