Larissa Breshears
Manager | Massage Student
Pronouns: She/Her
Favorite Service Type: Relaxation Massage w/Hot Bamboo
Astrology Sign: Cancer Sun, Libra Moon, Scorpio Rising
Book Recommendations: The Yoga of Eating by Charles Eisenstein, Be Here Now by Ram Dass, The Only Astrology Book You'll Ever Need by Joanna Martine Woolfolk
SELF-CARE FAVS
Yoga, Baths, Body Oiling, Essential Oils, Bare feet in the grass, Reading, Tarot, Facials, Relaxation Massages
What I Love to Do and Why
Everyone deserves to know peace and calm, no matter how their day has been leading up to walking into our lobby. Creating a tranquil, calm, and safe space is a top priority for me at home, as well as here at Precision Wellness. On days I work the front desk, expect to be greeted by soothing water sounds, a custom essential oil blend in our diffuser, a cup of coffee or tea if you'd like, and natural light peaking through the windows.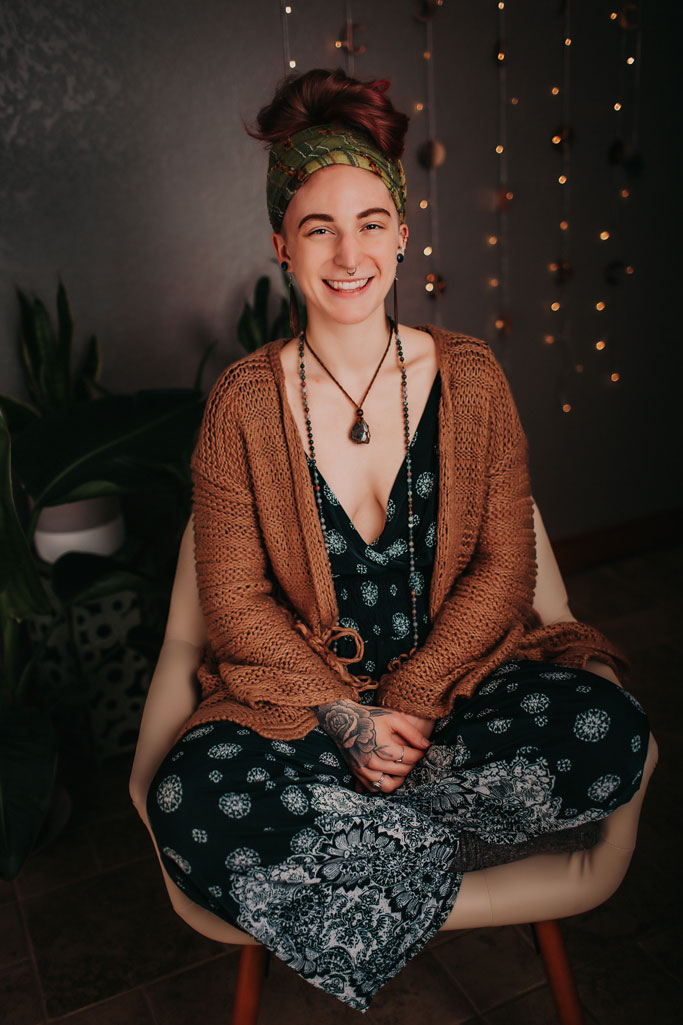 Education
Current Massage Therapy student at WellSpring School of Allied Health (set to graduate Fall 2022)
200 hour CYT(Certified Yoga Teacher) in Hatha Yoga; Yin Yoga Level 1 Certified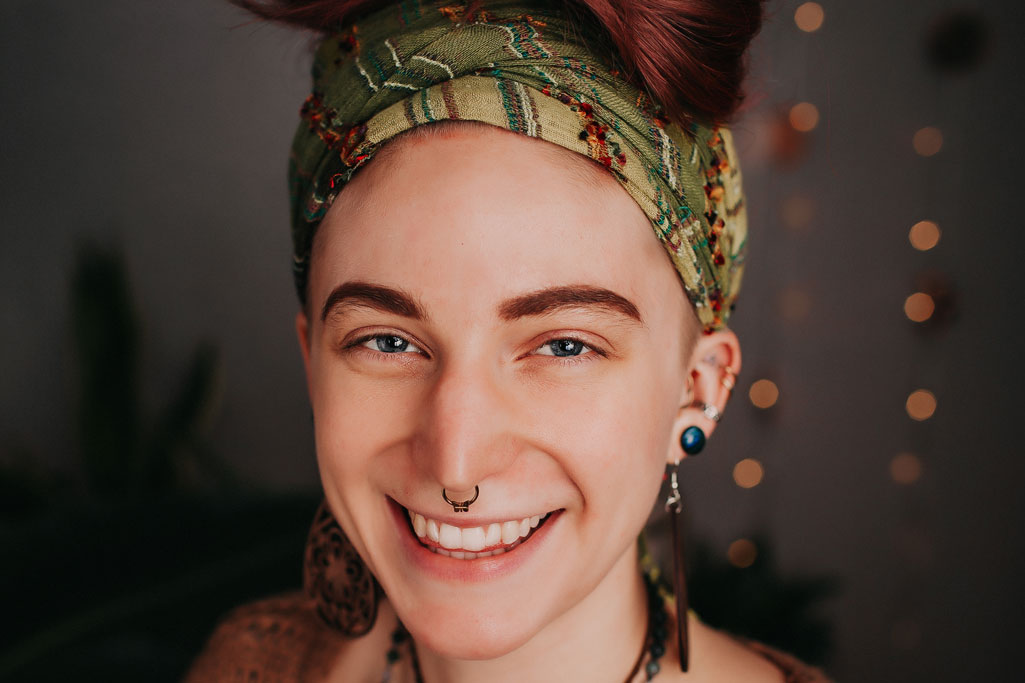 A Little about me
I live here in the Ozarks with my husband in the sweetest little house in a quiet neighborhood filled with the most beautiful trees. I am currently working the Front Desk here at Precision Wellness while I am in school for Massage Therapy. I cannot wait to welcome our clients into my own treatment room one day very soon! I love being barefoot, listening to 70s music & wearing sunny colors! I am passionate about Restorative Yoga, Rocks & Crystals, Essential Oils, Witchcraft, Veganism, and Camping.