Welcome to Precision Wellness!
Precision Wellness, located in Springfield, Missouri, has served massage and esthetic clients in southwest Missouri since 2012. We are focused on providing our clients and members with the ultimate wellness experience with friendly, knowledgeable professionals who are dedicated to promoting your well-being. Locally owned and operated by Jenny Gabris, Precision Wellness is your haven for rejuvenation and healing.
All
Administration
Esthetician Apprentice
Licensed Esthetician
Licensed Massage Therapist
Absolutely amazing place to go. Jen is spectacular she fixed a shoulder problem that I had had for 4 years. If there was six stars I would give them to them.
Jared G.
Decided to turn back the clock on my face. Being a 46-year-old male I have never had a facial so wasn't sure what to expect. My Aesthetician was Chloe Maugans. She did an amazing job and it really did help. So it's ok guys. Go get a facial!! I already got the next one scheduled 🙂
Donald B.
Amazing massages! All of the staff is well trained and professional. They do a fantastic job of listening to their clients and giving effective, helpful, relaxing massages. It has helped so much with my neck and TMJ pain!
Krista P.
Jenny Yates is an amazing and gifted massage therapist! After experiencing a full body massage from Jenny I will not return to any other therapist.
Kandice A.
Amber is amazing! She is very good about listening to my needs and meeting my expectations of what I want in a massage for my body. She is just wonderful!
Brandy H.
Curious About Massage or Esthetics?
We have over 100 articles about massage, esthetics, and how they can positively impact your life.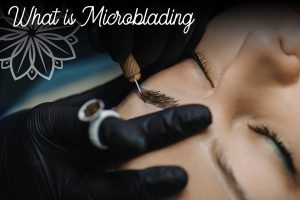 A lot of us spend time and money plucking, waxing, threading, and filling in our eyebrows.  Which is why many consider something more permanent like microblading. The semi-permanent tattooing technique may be the secret to faking fuller eyebrows that look totally natural – Microblading might just be the hassle-free solution to spending hours penciling in your … Read more