Since 2009, our mission has been to facilitate the healing process for those who have been living with pain for entirely too long. Our passion is to reach those individuals who have become resolved to live in discomfort and give them hope that there is a solution.
Precision Wellness Healing Arts Practitioners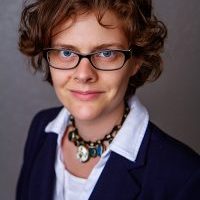 Recognized as a leading expert on Mind/Body/Soul technology, Energetic's, Universal Laws, Persuasion and Influence, Applied Esoteric Wisdom, and Peak performance.
A licensed minister certified in Hypnosis, Past life Regression, Reiki Master, Sound Healing, Access Consciousness, Theta Healing, Neurolinguistic Programming (NLP), and other assorted energetic modalities, Sephirah works tirelessly to develop training and educational opportunities designed to powerfully raise the skill level and professional status of Energetic Practitioners and those gifted in Intuitive Arts and the subtle Spiritual sciences.
After a Near-Death Experience (NDE) Sephirah walked back in as a higher aspect of self, with full awareness of how to operate as a multidimensional being carrying through her Delphic gifts and skills as a master teacher.
Sephirah's passion for Subtle Spiritual Sciences, NLP and Hypnosis, and belief that these applied Subtle Sciences should be a LIFE SKILL has led her to pioneer new and innovative ways of teaching and training aspiring healers, people gifted in intuitive arts and subtle sciences to become more confident, competent, and effective in every aspect of their lives.
Precision Wellness Healing Arts Services
Energy Work
30 minutes | $99
60 minutes | $199
What to Expect from a Healing Arts Session at Precision Wellness
Please contact us at (417) 886-1131 if you have any questions about the Healing Arts services we offer. Thank you!