Jenny Gabris
owner, LMT, esti
Licensed: 2011
Style: Neuromuscular, Anatomy Trains, TMJ, Myofascial, Thai, Rock Tape
Favorite Add-On: Rock Tape
Ideal Client: Clients Suffering from Headaches
Astrology Sign: Aries
Instagram: @LMT_Yogi
Self-care faves
Some of the things that I do for self-care include hanging out with my kids, going on walks, or indulging in a nice glass of wine while watching whatever new sci-fi or fantasy show is on. These simple pleasures are my secret to maintaining balance amidst the chaos of life. Spending quality time with my children fills my heart with joy and reminds me of what truly matters. And when I step outside, breathe in the fresh air, and feel the earth beneath my feet, a sense of calm washes over me. It is during these walks that I release all the pent-up stress and worries, allowing myself to be present in the moment and appreciate the beauty that surrounds me. And then there's that glass of wine. I get to let go of the day's burdens, immersing myself in the captivating tales of distant galaxies. These gentle acts of self-care, though seemingly ordinary, rejuvenate my spirit and nurture my soul in ways words cannot fully describe. They remind me of the importance of tending to my own well-being amidst the demands of life and tending to others. In these moments, I find solace, fulfillment, and a renewed sense of passion for all that lies ahead.
What I Love to Do and Why
Pain Relief is Life Changing , I know because it changed my life. When I was eleven years old, I was diagnosed with migraines. I have endured chronic headaches throughout a significant portion of my childhood and into my adulthood. These debilitating episodes have had a profound impact on my life. Although I had learned to cope with the pain, I wanted a solution. After I found P.M.T.C. (The massage school I went to) I learned various therapies such as deep tissue, trigger point therapy, and Precision Neuromuscular Therapy. Because of these massage styles I no longer have the severity of the headaches I experienced in my younger years if I even get a headache at all
Staying Active is Important, I strongly advocate for the benefits of massage in promoting physical activity and well-being, particularly in the context of modern office jobs where sedentary deskwork is pervasive. Maintaining an active lifestyle and being free from physical discomfort pose considerable challenges, and I firmly hold the belief that massage therapy can effectively assist individuals in overcoming these challenges and facilitating movement.
TMJ Treatment for Headaches, My absolute favorite style of massage is treating TMJ dysfunction. It's one of the most effective treatments for headaches and neck/jaw pain.
Education, Education, Education, I have invested a huge amount of time and energy making sure that I'm at the forefront of continuing education in my field. This way I can make sure my clients are getting the best care I can possibly provide.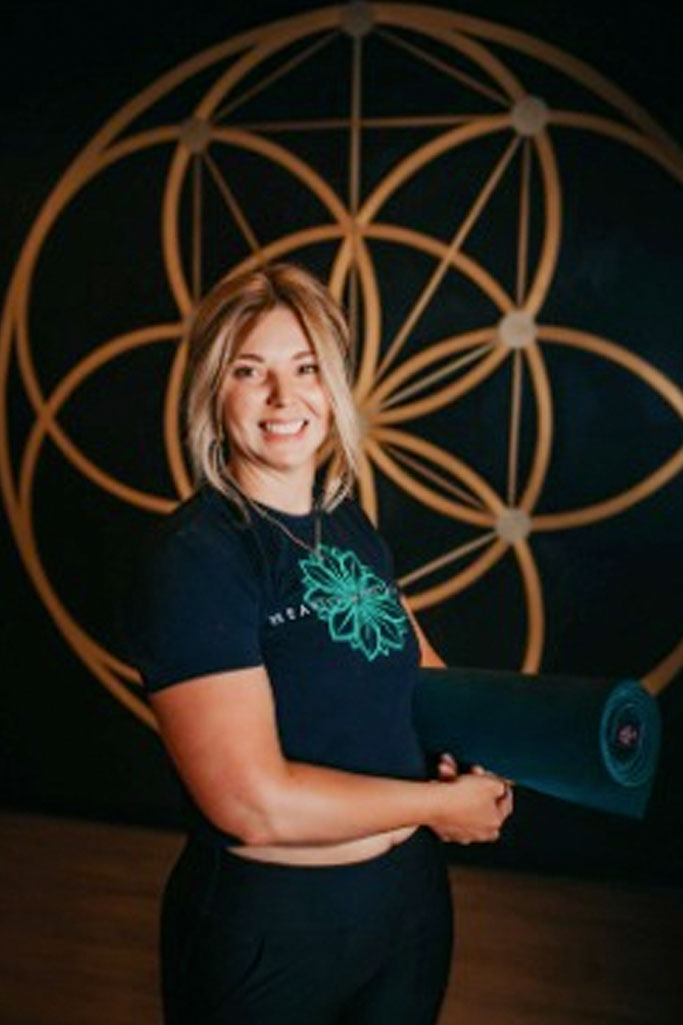 Education
Professional Massage Training Center
Precision neuromuscular (PNMT)

Head and neck
Spine and thorax
Lower extremities
Upper extremities
Form and function
TMJ Intensive
Precision Neuromuscular Mobilization

Anatomy Trains

Head and jaw
Breath
Foundations

Anatomy Trains in Motion
Rock Tape Certification
Thai Level One
Bicep Tendon- Upper Body Certification
Yoga instructor training 200 hour
Completed an Esthetician Apprenticeship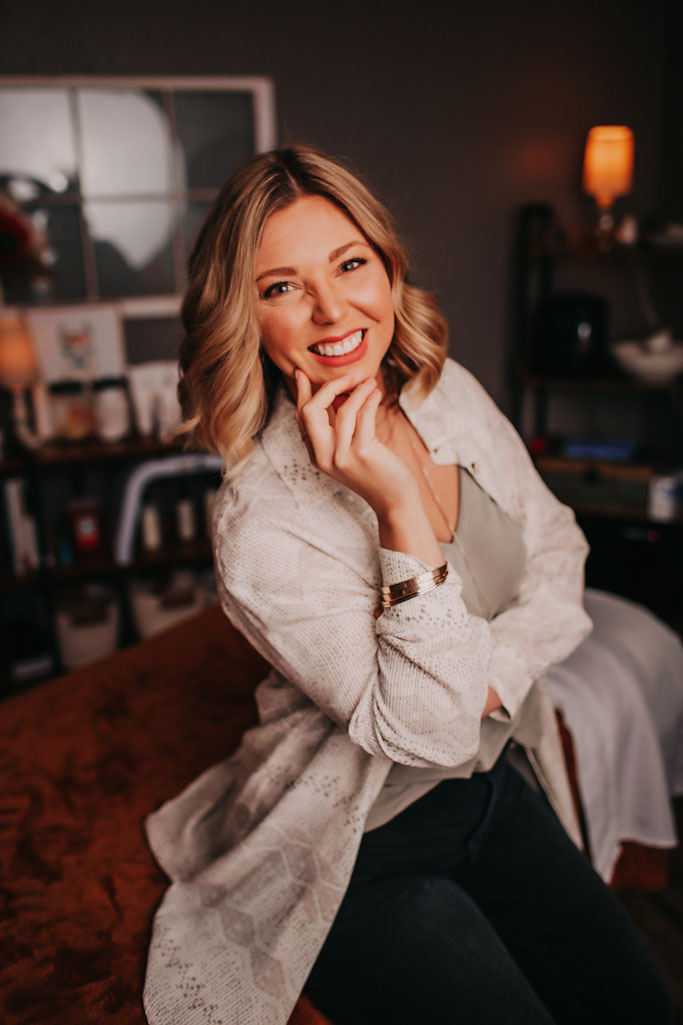 A Little about me
I want to share a little bit about myself because it fills me with immense joy to say that I am a devoted mother to two incredibly lively little boys. These tiny bundles of energy bring so much love and laughter into my life, and they are joined by two furry companions who have become an integral part of our family. And let's not forget my incredible husband, who tirelessly supports me through all my crazy endeavors.
Since 2015, I have poured my heart and soul into running Precision Wellness. What started as a humble space confined to just one room has now grown into a thriving haven encompassing eleven rooms, and we've even added yoga to our repertoire. It's been an incredible journey, and I am filled with a sense of pride and accomplishment when I look back at how far we've come.
But my true passion lies in constantly seeking new avenues for the growth of our business. I am driven by the desire to provide our community with boundless options to improve their well-being and enhance their beauty. Nothing compares to the satisfaction of knowing that we are playing a part in helping people work on their wellness and find their inner beauty.
Every day, I wake up with a fire in my heart, eager to explore new possibilities and create innovative solutions. The opportunity to make a positive impact on the lives of others fuels my drive and commitment. It is this insatiable thirst for growth that keeps me going, constantly pushing boundaries and seeking out new ways to serve our ever-expanding community.
So, you see, Precision Wellness is more than just a business to me – it's a vessel for love, passion, and the relentless pursuit of a better tomorrow. Together, let us embrace this beautiful journey of self-discovery, wellness, and beauty.